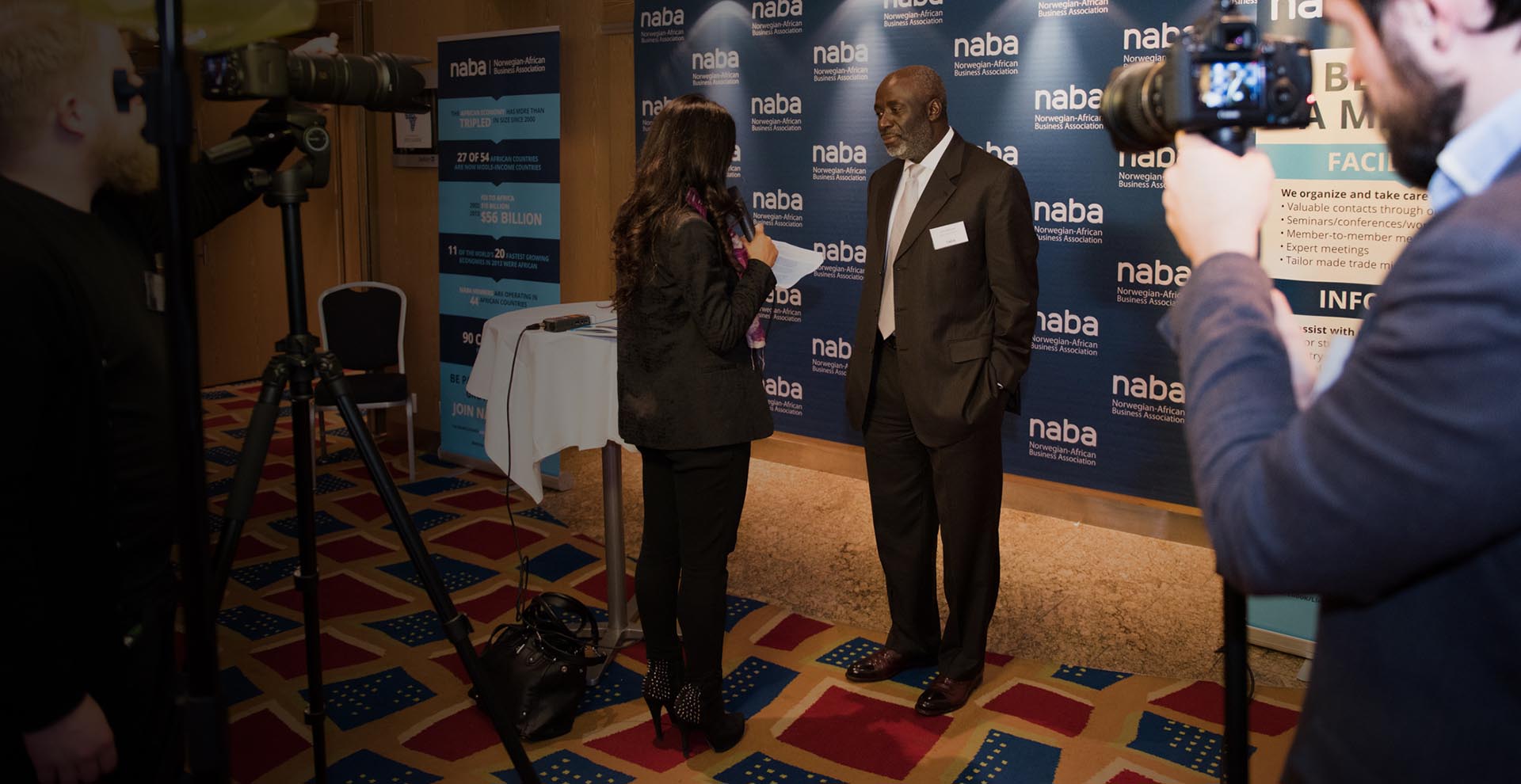 Media
We warmly welcome your coverage and look forward to reviewing your coverage plans!
In applying for credentials, the assigning editor/producer must send an e-mail to media@norwegianafrican.no as soon as possible, and no later than Monday 7th of October, 2019.
Accreditation
If you are a freelance journalist, you must be on assignment from a media outlet. Please note that we may ask you to provide examples of published work and/or a reference from your employer.
Interview Rooms
There will be designated interview rooms at the Summit venue, which may be used by accredited journalists.
Hotel Reservations
When the application for press accreditation is approved, you will be able to book a hotel room reserved at discounted prices for members of the press. NABA reserves the right to approve or deny accreditation.
Contact Information
Postal address:
Norwegian-African Business Association (NABA)
P. O. Box 5250 Majorstuen
0303 Oslo
Visiting address:
Middelthuns gate 27
0368 Oslo
Email: media@norwegianafrican.no
Phone: (+47) 959 69 631